Description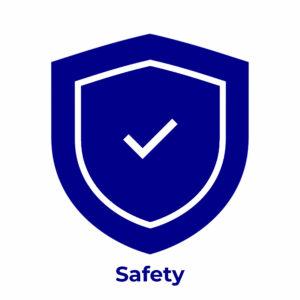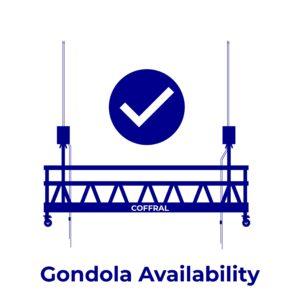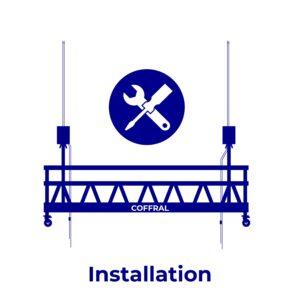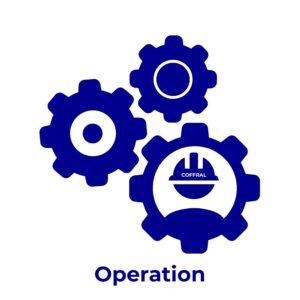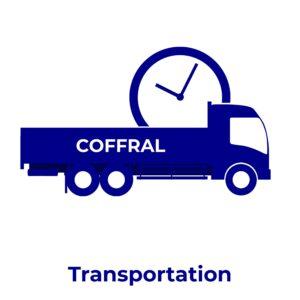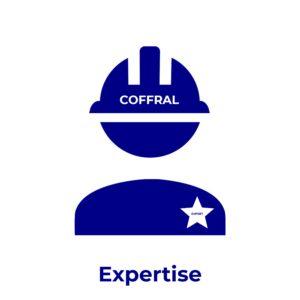 Description:
Also known as Suspended Platforms, Swing Stages, or Window Washers.
A gondola is composed of 3 main parts:
1. Platform
2. Rooftop beams
3. Electrical Hoist (hoist + central control box [CCB])
The Hoist is CE-approved. One phase hoist (230 volts) can reach up to 100m and 3 phases hoist (380 volts) can reach up to 350m or more.
European certified: EN1808.
Maximum platform length up to 15m using end-stirrups, and up to 19m using walk through stirrups. Platform width is fixed on 0.70m.
Maximum load capacity of the platform is 100kg/m².
Possibility to create 90˚angles & corners (for example chimney application).
Coffral installers shall install these gondolas at your construction site.
We offer:
Rental only – with mandatory installation by Coffral specialists.
Certified Operator – optional.
Transportation – Coffral can organize the transportation of this equipment to your construction site.